The Walking Dead Season 8 Trailer Leaves Us with Questions
It's been a few months since we saw Rick, Michonne, Daryl and more of our favorite walker wasting badasses do battle with Negan and his Saviors in Alexandria. All Out War has begun.
Before a packed Hall H, the highly awaited trailer for The Walking Dead season 8 debuted with cast members Andrew Lincoln, Jeffrey Dean Morgan, Melissa McBride, Alanna Masterson, Norman Reedus and Lauren Cohan in attendance. Also on hand were showrunner Scott Gimple, executive producers Greg Nicotero and Gale Anne Hurd. Gimple told the audience that the first episode of Season 8 is going to be the 100th episode. "The first episode is, I think less about that we reached 100 episodes. It's more about setting up the next 100."
In case you somehow missed it, you can enjoy the glorious 5 minute trailer below.
I love this trailer. it makes me giddy for how amazing this season could be. It starts off nice and quiet with our resident bat wielding baddie asking if Pastor Gabriel (and by proxy, us) if he's got his shittin' pants on. Cuz we're about to shit our pants. Then the trailer slowly begins to pick up speed with various scenes of  Maggie, Jesus, Carol, King Ezekiel, Jerry, Carl (CORAL!!), Morgan, Enid, Tara, Rosita, Aaron, Shiva, various people from Alexandria and the Kingdom, Gregory, Simon, Negan, Dwight, Jadis and Co. all throughout. Now you may be asking me "Brittney, why did you name all those people?" I'll tell you why. Out of all those people I mentioned, who didn't I name? EUGENE. Where the *@#$ is everyone's favorite mullet wearing trait…er…umm, guy? I have scanned this trailer many times and he is nowhere to be found. Last time we saw him, he had joined the Saviors and was a topdog in Negan's ranks. Surely a mystery to be solved during the season.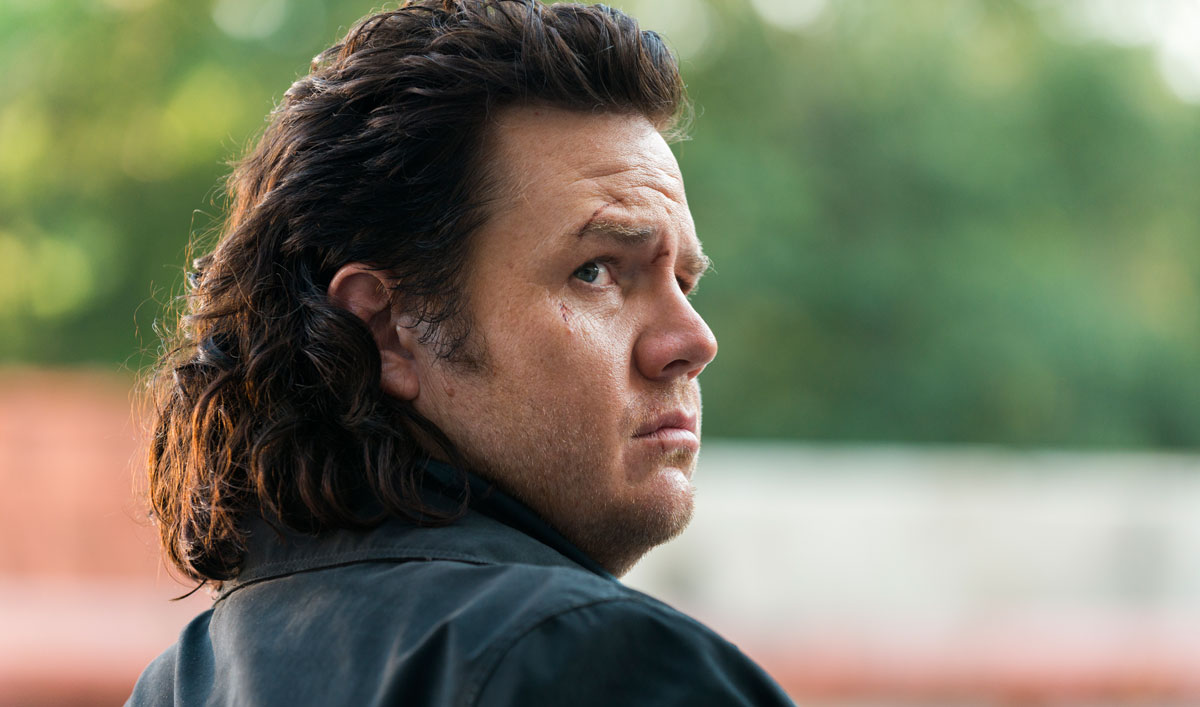 Finally, we get to the break and just after it ….What did I just see?! Old Man Rick!? What the heck is going on? Did we time jump into the future? Was this all just a fevered coma dream? If you read the comics, you have an idea of where the show is headed. If not or if you haven't gotten that far yet, you might be a bit confused, but never fear. Buckle in and enjoy the ride.
The Walking Dead returns October 22, 2017 at 9/8C on AMC.
Source: CNN | Comicbook.com